Commercial Storage Lot
The Bridge Outside Storage lot in Seattle's South Park neighborhood is a perfect place to park moving trucks, box trucks, food trucks, landscaping trucks and other commercial vehicles during off-hours or in between jobs.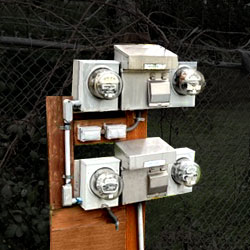 The large lot features 35 spaces, plus convenient on-site power and water. It's also fenced and secure with 24/7 easy access. Lease individual spots, sections of the lot or the entire yard for long term parking and storage.
Laydown Yard
This convenient, affordable storage facility is also ideal for contractor laydown, plumbing laydown, electrical laydown and industrial storage. Store your supplies, equipment or products in one secure location.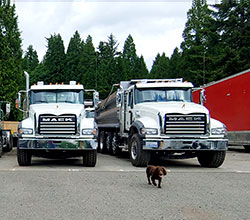 Commercial Fleet Lot
You'll find a perfect spot to park your trucks, cars, equipment or vehicle fleet.
Any vehicle that fits inside our expansive storage yard is welcome. You'll have 24/7 access. Better yet, long term parking and storage won't cost you an arm and a leg.
Lease the entire yard, a section of the yard or individual spaces.
New Commercial Storage, Parking & Laydown
Lot Location 8700 16th Ave S, Seattle
•

Call 206-204-2222 To Reserve Your Space

•

Email

•

24/7 Access
Lease individual spaces, a section of the lot or the entire yard.

Bridge Outside Storage has just opened a new storage and parking yard for commercial use. It's conveniently located at 8700 16th Avenue South, near the Duwamish Waterway between East Marginal Way and Highway 99.
The storage yard is fenced and secure with convenient 24/7 access. The 17,800 square foot lot is covered with a brand new layer of compacted, recycled concrete, so the facility will stay clean and mud free even during the rainy season.
Flexible Leasing Options with On-Site Power & Water
For your convenience, the lot features individually metered power and on-site water. You can lease individual spaces, sections of the lot or the entire yard. Consolidate your car fleet or van fleet in one location. Park heavy equipment such as excavators, backhoes or loaders during seasonal down time. Aggregate plumbing inventory and supplies in one place. Call and compare our low rates with other outdoor commercial storage lots.